2018 DR Power VT13005TBN DR Versa-Trailer
$1,199.99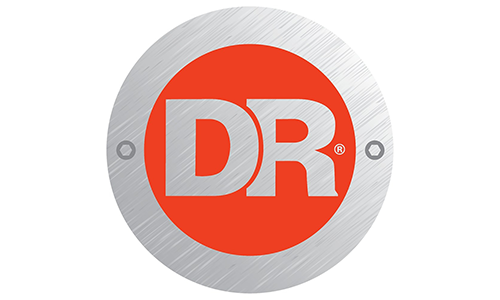 ---
Model
VT13005TBN DR Versa-Trailer
Overview
---
Description
Haul and dump loads up to 1000 lbs. with ease! A steep dump angle and precisely balanced pivot point make for easy manual dumping. Use with ATV, UTV or garden tractor.
Features
Wall Extenders: Optional wall extenders contain lighter materials and let you pile them high. Adds 12" to the height of the Versa-Trailer's walls.
Winch-Assisted Dumping: oMany so-called "dump" trailers have such a shallow tilt to their dump action that you have to shovel them out or unload them by hand. The Versa-Trailer has a steep, 35 degree dump angle that allows you to empty your full load without any manual labor. Optional winch kit assists with dumping heavy loads by attaching the cable to a hitchpoint on the frame.
Removable End Panels: The end panels come off in seconds, without tools, for carrying log loads or for dumping.
Pivoting Hitch: The pivoting hitch allows your towing vehicle and the trailer to ride independently over rough terrain without putting torque on the tongue or hitch.
Pivoting Jack Stand: Raises or lowers the tongue, for hitching to your towing vehicle, without straining your back.
Steel Guards: Tire valves are protected from rocks, roots and stumps, so you can take the trailer into woodlots, on trails, or through meadows without worry.
Dimensions
Length: 107"
Width: 43"
Height: 36"
Weight: 239 lbs.
Shipping Dimensions: 64"L x 41"W x 33"H
Shipping Weight: 300 lbs.
General
Type: Versa-Trailer
Assembly: Yes
Hauling
Bed Dimensions: 57" Lx 36" W x 18" H
Bed Volume: 16.5 cu ft
Hauling Capacity: 1000 lbs.
Dump Angle: 35 degrees
Dumping Capacity: 1000 lbs.
Towing
Towable: Yes
Hitch Type: ball hitch
Tow Receiver Size: 2"
Tongue Weight: 20 lbs.
Wheels Tires
Number of Tires: 2
Tire Size: 22" x 11-8
Specs
General
Capacity

1000 lb.
Dimensions

57 in. Lx 36 in. W x 18 in. H
Tire Size

22 in. x 11-8
Weight

239 lb. lb.